Local utility rebates such as KCP&L's AC Upgrade Rebate Program (formally "Cool Homes") and MGE's Energy Sense program can save you hundreds of dollars when you have Buckner's install new high-efficiency heating and cooling equipment in your home.  That's cash in your pocket before you begin saving money on your gas and electric bills! Seasonal manufacturer rebates can save you hundreds more depending on the equipment you choose as well. Also, through the end of 2014, federal tax credits exist on select high-efficiency furnaces, air conditioners, and heat pumps. We'll help you navigate through these programs and maximize your savings!
---
I'll Bring It To Your Whole Home, Not Just The Kitchen! It Takes Bryant To Bring The Heat!
Rebates Add Up to $785
Consumers in the U.S. and Canada are eligible for this Bryant Bonus promotion. This promotion applies exclusively to residential add-on replacement purchases during the qualifying period. Only Bryant systems sold as a replacement for the homeowner's existing system or as an add-on to an existing home qualify. Commercial applications, new construction upgrades, new construction applications, investment properties, or multi-family applications are not eligible for this promotion.
Only Bryant systems or units purchased from participating dealers between Sept 1, 2016 and Nov 15, 2016, and installed by Nov 30, 2016, are eligible. All claims must be submitted by 6:00pm CT on Dec 15, 2016 in order to qualify for this Bryant Bonus rebate.
*Purchase of qualifying products required. Homeowner must claim rebate at www.BryantPromotions.com. Ask your local Bryant Dealer for more details.
---
SCRATCH OFF SAVINGS UP TO $2,000*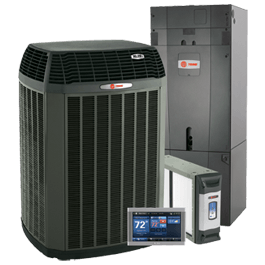 Hook up with your local, independent Trane dealer and play our online scratch-off game. It's a 'reel' fun way to save on a qualifying system from Trane. But hurry. The Big Game season closes Dec 15th.
Or choose 0% APR financing for 48 months**
---
*See your independent Trane dealer for complete program eligibility dates, details and restrictions. Special financing offers OR trade-in allowances from $75 up to $2,000 valid on qualifying systems only. All sales must be to homeowners in the United States. Void where prohibited.
**The Home Projects and Home Projects® Visa® credit cards are issued by Wells Fargo Financial National Bank, an Equal Housing Lender. Special terms apply to qualifying purchases charged with approved credit. The special terms APR will continue to apply until all qualifying purchases are paid in full. The monthly payment for this purchase will be the amount that will pay for the purchase in full in equal payments during the promotional (special terms) period. The APR for Purchases will apply to certain fees such as a late payment fee or if you use the card for other transactions. For new accounts, the APR for Purchases is 28.99%. If you are charged interest in any billing cycle, the minimum interest charge will be $1.00. If you have a Visa card and you use it for cash advances, the cash advance fee is 5.00% of the amount of the cash advance, but not less than $10.00. This information is accurate as of 07/01/2016 and is subject to change. For current information, call us at 1-800-431-5921. Offer expires 12/15/2016.